1972 Montego GT 429 - October 2014 Updates

Finally got my rotor situation taken care of. I found a set of NOS rotors from a 72 Thunderbird. These are the only rotors that can be used to do the brake upgrade from 11 to 12". You also need the brake caliper brackets from a full sized Ford. I found these at Lincoln Land here in Clearwater.

Those big rotors are also used on the cars with the Police Package and the Lincolns. Only the 72 will work. The 73 has a bigger bolt pattern and the 74, the spindle size changed so the rotors also changed.

I had 2 sets of rotors shipped to me and they guaranteed they would work. Well they didn't. They even had the part number on the box which didn't match up to the correct rotors. Both sets came from CA, so this whole 'rotor' process took a month to get through.
I found the NOS rotors in CA, so I had them shipped to the guys at Cquence Motorsports in CA. They handled the drilling and slotting process along with the zinc coating.
They were GREAT to deal with. Great communication and handled this very quickly!!!!


10-17 First time seen with the fender on it.
Looks like I'll need to lower the rear about 2" and the front about 3". I'm sure the front will lower about 1" once all the front end is together

10-18 Ready to bolt the wheels on

10-18 Drove it for the first time
October 18th - A BIG day - The Montego's first drive
Went without a problem. The power steerring was not working at the time even though everything was brand new. Come to find out, it was the new
power steering pump.

See some more videos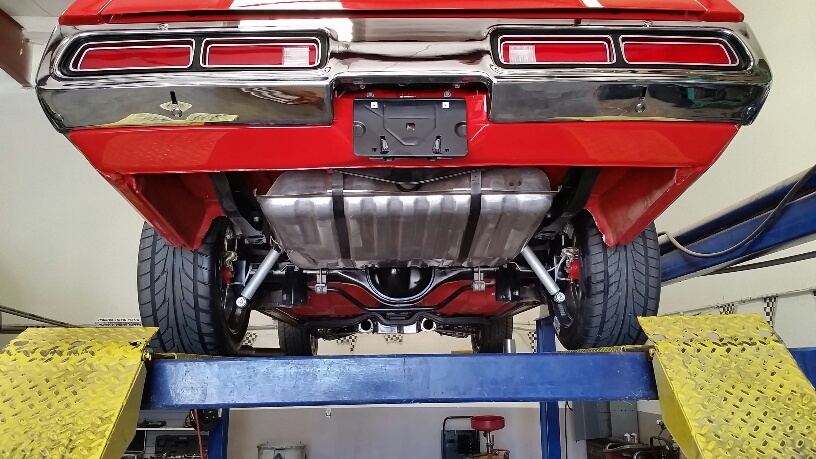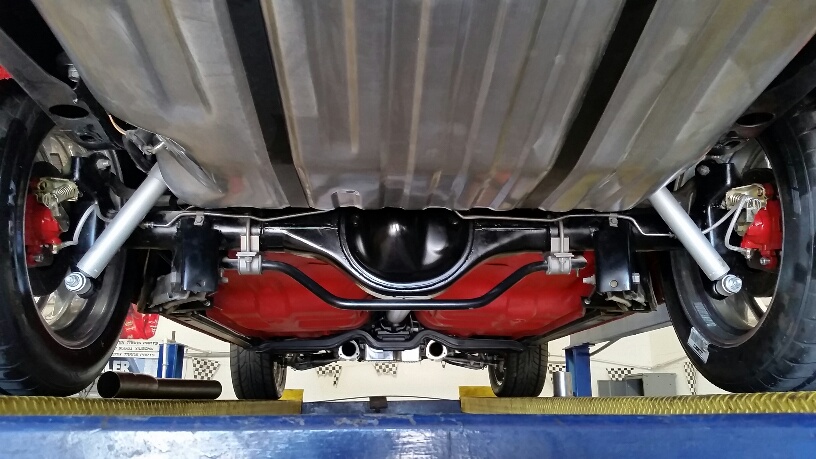 10-28 Trans crossmember getting trimmed up for the 3" exhaust being installed tomorrow