February 2011
See monthly update links above.

Well, I think I've decided on a color. Kia Soul green. (Alien Green)
You know, the same green on the Soul that is in the "hamster commercial"
With my satin black grill and my red calipers, I think this will look great!
Notice the shaved bolt holes on the front bumper!

Bad news though, looks like I'll have to go serpentine belt since the Outward alternator belt runs into the power steering pump.
So once I am done, it should look like the below setup.
I received my 27" long transmission dipstick. Wow, any taller, I'd have to put a light on it.
I needed to shorten the tube and the dipstick about 3" on the tube and about 2" on the dipstick.
This setup is normally for a Turbo 350, but I modified it for my 200-4r.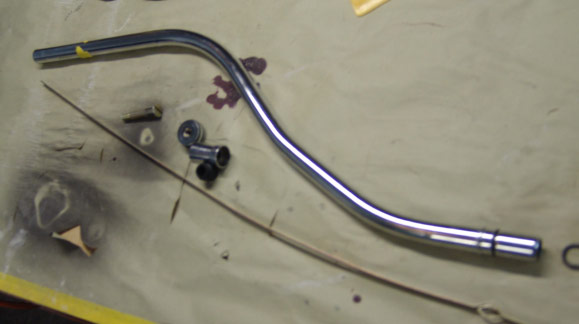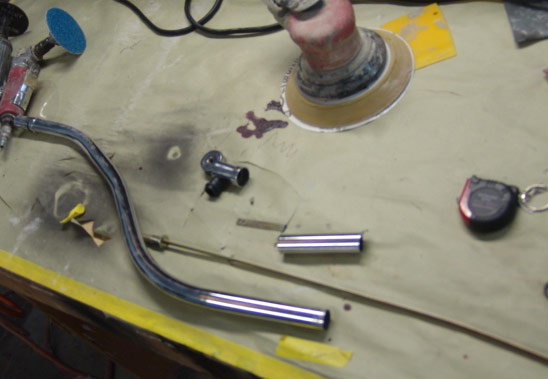 Had to go Serpentine belt pulleys and belt due to using power steering along with an outward mount alternator on the drivers side

First fuel fill - 2/17/11

Installed the Flex-a-lite fan (3000 cfm)

I polished the brass fittings

Fan installed - 2/23/11